Engage through multiple channels
Whether it be sharing data, introducing a new innovation or mobilizing finance, we value all forms of engagement to achieve our shared development goals:
(for more information, hover over each icon)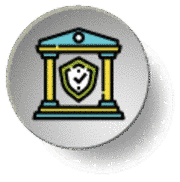 Data-sharing and dissemination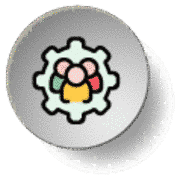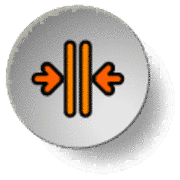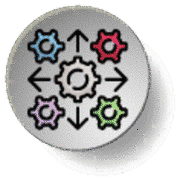 Advocacy and communication, including SDG advocacy
Why partner with FAO?
For the latest cutting-edge information, guidance, data and statistics -FAO is a global leader in food and agriculture and a knowledge broker for governments. It has the latest figures and guidance on a wide range of issues related to food and agriculture from production to consumption.
For the highest standards - FAO is a provider of global norms and standards and a custodian of global policies, international treaties, codes of conduct and other binding and non-binding instruments, setting appropriate international standards that the private sector can use to improve its development-related activities.
For matched interests - FAO has an extensive Regional and Country Office network and a broad array of relationships with diverse actors. FAO can make the necessary connections to realize shared priorities, objectives and investments.
For neutrality - FAO is an independent, neutral, objective and honest broker of multidisciplinary alliances, able to facilitate communication between governments and the private sector and other non-state actors.
For sustainable development that leaves no one behind - As an advocate for innovation and digitalization in sustainable food and agriculture and to encourage the sustainable management of natural resources, FAO works to ensure food security, to advance sustainable development and to foster rural development worldwide, particularly for smallholder farmers.
For its extensive networks - FAO is a mobilizer of public and private networks, supporting the reinforcement of data, information and knowledge through its ability to rally and convene diverse stakeholders.
Why does FAO need the private sector?
For innovation - The private sector can help us to support and scale up innovation, to mobilize scientific and evidence-based expertise.
For investment - We want to engage with the private sector to help businesses evolve the way they operate in food security development and agriculture, encourage investment in food and agricultural systems and close key financing gaps that are impeding the achievement of the SDGs.
For enhanced capacity - The private sector can be instrumental in developing the capacity of smallholder farmers and MSMEs.
For data-sharing - We want to work with the private sector to generate data that can help accelerate innovation, evidence-based decision-making and SDG monitoring.
For joint sustainable development objectives - We want to support the private sector in adopting priorities and business strategies that incorporate and promote sustainable practices and in recognizing its social responsibility to contribute to the food and nutritional security of the world's population through sustainable methods of production that minimize the impact on the environment.