Environmental and Social Safeguard (ESS2) Biodiversity, ecosystems and natural habitats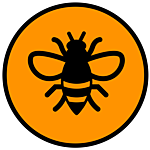 ESS 2 recognizes that agriculture production systems impact on biodiversity and the ecosystem services they provide and that maintaining these are fundamental to sustainable development.
Objectives
Sustainably manage ecosystems in order to maintain the services and benefits they provide by avoiding practices that could have adverse impacts.
Ensure that exchange of genetic resources conforms to access and benefit sharing measures in force in the country(ies) involved.
Read the full ESS 2 here.