Environmental and Social Safeguard 4 (ESS 4) Animal – Livestock and Aquatic - Genetic Resources for Food and Agriculture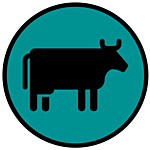 ESS 4 recognizes Animal Genetic Resources (AnGR) as those animal species such as livestock, poultry, and pigs that are used or may be used for the production of food and agriculture and the populations within each of them. ESS4 also recognizes Aquatic Genetic Resources (AqGR) as the entire diversity of aquatic species (plant, animal, and micro-organisms) used, or with the potential to be used, in aquaculture and fisheries for the production of food, feed and other uses.
Objectives
Promote sustainable management of animal and aquatic genetic resources.
Prevent loss of valuable livestock and aquatic genetic diversity.
Safeguard against actions resulting in unintended environmental and social consequences.
Read the full ESS 4 here.