Environmental and Social Safeguard 7 (ESS 7) Decent Work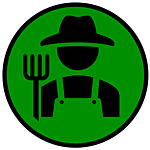 ESS 7 recognizes that promoting decent work and full and productive employment is essential to achieving food security and reducing poverty. ESS 7 follows the International Labour Organization's definition of Decent Work: "productive work for women and men in conditions of freedom, equity, security and human dignity."
Objectives
Promote direct action to foster decent rural employment and the application of international labour standards in the rural economy, including the prevention and elimination of child labour in agriculture.
Promote equal opportunity for all, protecting and supporting the disadvantaged and vulnerable.
Read the full ESS 7 here.