Youth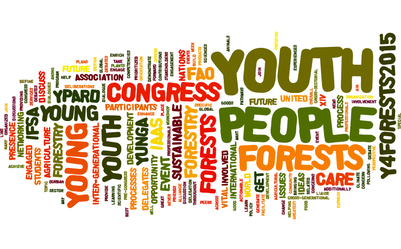 Do you care about forests? Do you care about climate change? Do you care about animals and plants? Do you care about yourself and your friends' future?
The global youth community is one of the highest priorities of the Congress, which will offer opportunities for young people to engage in scientific and policy deliberations like never before.
Get involved
Join us at the following youth events at the Congress:
Youth pre-Congress event – Setting the stage: Engage, speak out, be heard!
Workshop – Building Bridges: Halt forest loss (deforestation and degradation) through cross-sectorial approaches for the benefit of people, climate and nature
Youth Special Event - Forests for the future: The role of youth engagement and education to benefit people, climate and nature
Meet Youth Ambassador Paul Gbadebo

XIV World Forestry Congress Youth Ambassador Paul Gbadebo is an actor, model and international fitness trainer. Find out more about Paul.


Be a youth speaker at the Congress
If you are 18-35 and actively involved in a youth-led initiative or project created to benefit people, forests and the environment, you can enter the contest to become a youth speaker at the Congress. Find out more at the #Forests2015 blog.
Participate in the blog competition

Submit a blog post about your forestry project to the #Forests2015 blog and you will automatically be entered into the blog competition. The top ten posts will be chosen by the online public and a panel of judges will give the final scores. Find out more on the #Forests2015 blog.

Join the #Forests2015 social media team
Experienced social media users, professionals, volunteers, journalists as well as novices are welcome to the social media team. The only requirement is enthusiasm about forestry, agroforestry, sustainable development or natural resource management. All young people are encouraged to join! To do so, send an email to Peter Casier at [email protected].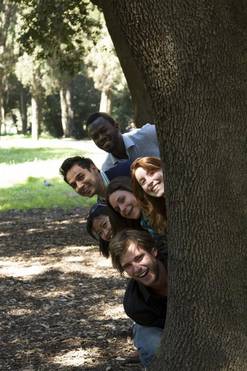 Enter the Forests and People photo contest
To help illustrate the theme of the Congress, Forests and People: Investing in a Sustainable Future, and to raise awareness about the critical importance of forests for people today and future generations, we are calling for photo entries that feature both forests (or forest products) and people. Submit a photo and you could win a trip to the Congress! Find out more
Post a picture in the "We love forests" photo gallery
Young people around the world are posting pictures of themselves hugging trees, posing with trees or kissing a tree. All you have to do to feature in the gallery is post a picture on Facebook, Twitter, Instagram and tag it with "#Forests2015 #Y4Forests2015" and it will get added to the collection. You can also email your photo – with the credits – to: [email protected]