Lebanon
The total area of Lebanon is equal to 10 452 square kilometres, with 13 percent of it being covered by forests. The support of the Forest and Landscape Restoration Mechanism (FLRM) to Lebanon will contribute to the implementation of restoration initiatives and programmes by promoting an integrated approach to landscape management with the aim to restore a well-balanced package of goods and services provided by the landscapes. Increasing the forest area and reducing the degradation of other forested landscapes are not the only issues.
Forest and landscape restoration (FLR) principles need to associate all the relevant stakeholders and build on the multiple economic options in order to create jobs, reduce rural migration and keep a good standard of living based on the sustainable use of all the goods and services provided by Lebanese landscapes.
The FLRM will facilitate regular intersectoral coordination, the harmonization of related legal frameworks, the identification of appropriate restoration options and indicators, and the knowledge dissemination and regular sharing process between the different stakeholders. This will, in turn, secure the sustainability of forest and landscape diversity and the sustainable use of the goods and services provided by such an approach, thereby increasing the resilience of people and ecosystems to shocks and disturbances.
In order to tackle the issue of forest and landscape degradation and climate change, the FLRM developed "The Paris Agreement in Action" project supported by the International Climate Initiative (IKI) of the German Ministry of the Environment (BMU) with Lebanon among the six focus countries: Lebanon, Morocco, Philippines, Fiji, Niger and Ethiopia.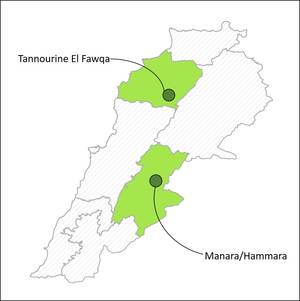 IMPACTS
Within this framework, Lebanon is very committed to promoting FLR. The project will support this effort and focus on three main pillars:
An enabling environment is created for the implementation of national FLR programmes and scaling up through intersectoral coordination and relevant policy harmonization.
Restoration approaches are implemented in the selected sites with a high potential for FLR providing both carbon and non-carbon benefits through participatory and gender-responsive planning, community driven FLR investments and sustainable economic alternatives provided at landscape level.
Monitoring capacity is enhanced and both socio-economic and environmental benefits are monitored with a minimum set of indicators well adapted to both national and regional contexts.
For more information of FLRM activities, click here: