Aquaculture is an active and growing sector in the Mediterranean and the Black Sea. It is playing an increasingly important role in food security, employment and economic development, while also reducing pressure on the region's overexploited wild fish stocks. In 2018, an estimated 35 000 farms in Mediterranean and Black Sea countries produced 2.8 million tonnes of aquatic foods, directly and indirectly employing more than 500 000 people.
From a blue economy perspective, aquaculture holds strategic importance and is a key target for future development in coastal communities across the region. If managed and governed effectively, it could provide multiple socio-economic benefits. However, since aquaculture uses various production systems and is at different stages of development across the Mediterranean and the Black Sea, it must be managed holistically to ensure its growth remains sustainable while its full potential is realized.
Understanding the importance of this sector, the GFCM is working towards the blue transformation of Mediterranean and Black Sea aquaculture in order to create a fair and sustainable sector that is productive, profitable and globally competitive.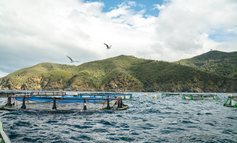 Governance and responsible investment
Creating good conditions to attract investment based on environmental, social and governance (ESG) principles:
---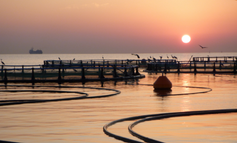 Towards blue transformation
Best practices for transforming the aquaculture sector and minimizing its environmental footprint:
---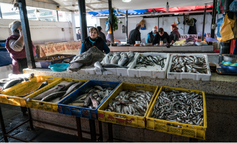 Focus on consumers and the market
Ensuring the competitiveness, resilience and social acceptability of the aquaculture sector:
---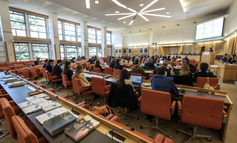 Innovation and knowledge sharing
Providing stakeholders with the needed tools, technology and data to develop sustainable aquaculture
GFCM 2030 Strategy for sustainable fisheries and aquaculture in the Mediterranean and the Black Sea
The GFCM 2030 strategy reflects the commitment of GFCM contracting parties and cooperating non-contracting parties (CPCs) and other partners – in particular, farmer organizations – to create a level playing field across the region and ensure the sector can achieve its full potential. It also provides a framework through which aquaculture can help achieve several Sustainable Development Goals (SDGs):