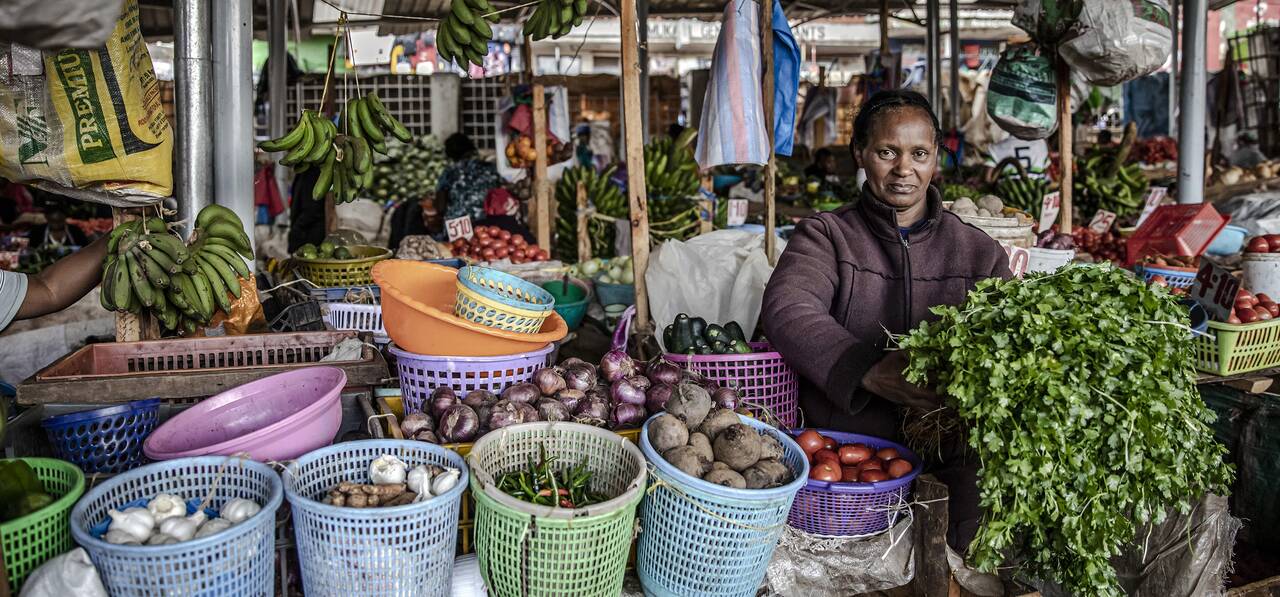 Why CONNECT?
Despite a number of challenges Africa faces, promising opportunities continue to arise in the region to bolster the food and agriculture sectors. Food markets continue to grow significantly, the continental free trade area offers an opportunity for inter and intra-regional agriculture – which is expected to have positive spill-over effects, and with changes in the demographics of the region, with a largely young population, there is hope for innovation and transformation.
Read more...
The Africa region has made some bold commitments through the African Union's Malabo Declaration adopted in 2014, to ending hunger by 2025, to pursuing inclusive agricultural and food transformation agenda to reduce poverty, and enhancing resilience and sustainability of livelihoods and production systems. 
In Africa, our goal is to achieve food security for all and make sure that people have regular access to enough high-quality food to lead active, healthy lives. With 47 sub-Saharan African countries, the Regional Office for Africa believes that everyone can play a part in ending hunger. Embracing the socio-economic, agricultural, and cultural diversity of the African region, FAO has established three Regional Initiatives (RI), unique to the African region, to ensure effective delivery and demonstrate impact of FAO's work on the key regional priorities, while responding to FAO's Strategic Objectives.
FAO invites engagement with the private sector for knowledge-sharing and to support new technologies and innovations that will help create sustainable and inclusive growth in the region's agricultural sectors, and to jointly address some of the region's key challenges.
Engagement in key regional initiatives is welcomed:
Private sector partners in the region
Private sector partners already engaged with FAO in the Africa region include:
---
Thematic area of partnership